When the time comes to buy new furniture for your home, don't head to a big-box furniture store or settle for uninspired pieces that look just like everything else. Instead, visit Rattan Wicker & Cane and browse our full selection of interior rattan and wicker furnishings in Venice, FL! Our accommodating showroom is filled with room vignettes that illustrate the appeal of rattan and wicker furniture, across all the major rooms of your home.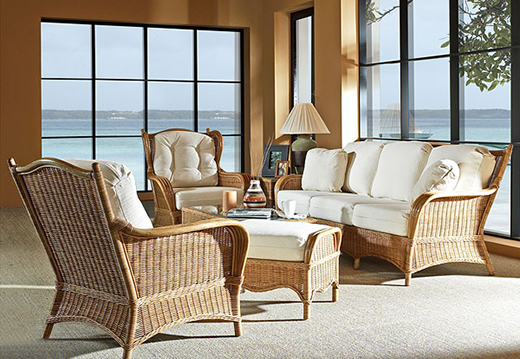 Living Rooms
Living rooms are a prime area for rattan furniture in Venice, FL. Not only can rattan and wicker furniture stand up to the daily wear and tear that occurs in the living room, it's also incredibly stylish and great for ambiance. We offer individual pieces like sofas and chairs, as well as complete sets that include everything from occasional tables to ottomans. Best of all, our living room selections are available in countless styles, to help you create just the right appeal for this versatile room of your home.
Chairs
Tables
Sofas
Ottomans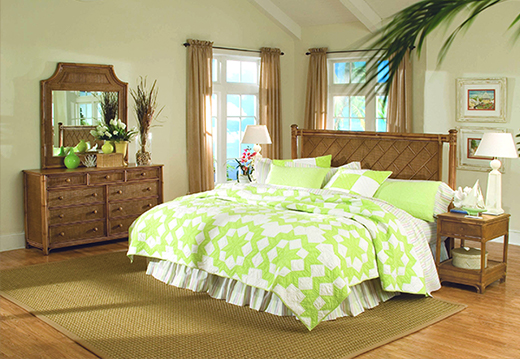 Bedrooms
Want to transform your bedroom into an oasis of comfort? Rattan, Wicker, and Cane furniture can make your vision a reality! Come and see numerous rattan, wicker, seagrass and other natural elements in headboards, night tables, dressers, and chests in our showroom and experience the calming, natural ambiance of our bedroom furniture. We also have a stunning selection of custom upholstered headboards, with custom finishes.
Bedframes
Dressers
Bedside tables
Armoires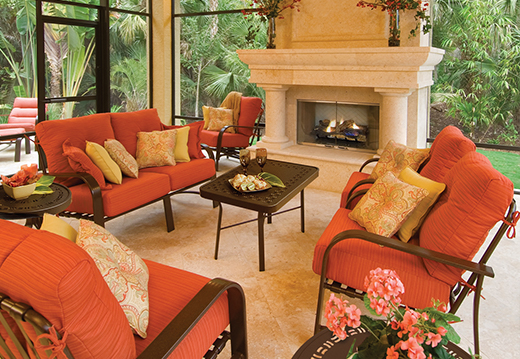 Sunrooms and Lanais
If you enjoy the Florida sun from the comfort of a sunroom or lanai at home, rattan and wicker is naturally resistant to moisture and humidity, and will hold up to intense sunlight and frequent use. You can choose from numerous upholstery styles to match the theme of your sunroom or lanai, and enjoy this space to its fullest.
For more information about the many indoor wicker furnishings we stock, please stop by and visit our showroom today! Or, if you're looking for something in particular, please call 941-484-3313.