August 15, 2023 3:47 pm
Leave your thoughts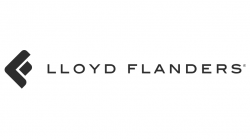 When it comes to creating a beautiful and comfortable outdoor living space, one name that stands out is Lloyd Flanders. With decades of experience in the industry, Lloyd Flanders has been elevating outdoor living with their timeless style and unrivaled comfort. In this blog post, we will explore what sets Lloyd Flanders apart from other outdoor furniture brands and why their products are a top choice for homeowners and designers alike.
1. The Legacy of Lloyd Flanders:
Lloyd Flanders has a rich history that dates back to the early 20th century. The company was founded by Marshall B. Lloyd, who revolutionized the furniture industry by introducing a unique process of weaving cellulose strands into wicker furniture. This innovation allowed for greater durability and flexibility in design, setting Lloyd Flanders apart from its competitors. Today, Lloyd Flanders continues to build on this rich legacy, creating outdoor furniture that combines time-honored craftsmanship with contemporary design.
2. Quality Craftsmanship:
One of the key reasons why Lloyd Flanders has been able to maintain its reputation for excellence is their commitment to quality craftsmanship. Each piece of furniture is meticulously handcrafted by skilled artisans who pay attention to every detail, ensuring that every product meets the highest standard of quality. From the selection of top-grade materials to the precision in construction, Lloyd Flanders furniture is built to last.
3. Timeless Style:
Lloyd Flanders understands that outdoor furniture should not only be comfortable but also aesthetically pleasing. Their furniture collections feature timeless designs that effortlessly blend with any outdoor setting. Whether you prefer a traditional, modern, or coastal style, Lloyd Flanders offers a wide range of options to suit your personal taste. From sleek lines to intricate details, their furniture pieces exude elegance and sophistication.
4. Unmatched Comfort:
Comfort is of utmost importance when it comes to outdoor living, and Lloyd Flanders excels in delivering unparalleled relaxation. Their seating options are designed with ergonomics in mind, ensuring optimal support and comfort. With plush cushions and durable yet flexible materials, Lloyd Flanders furniture invites you to sink in and unwind. Whether you're hosting a gathering or enjoying some solitary time, Lloyd Flanders furniture guarantees an enjoyable seating experience.
5. Extensive Product Range:
Another reason why Lloyd Flanders is a go-to choice for outdoor furniture is their extensive product range. From seating sets and dining sets to loungers and sectionals, Lloyd Flanders offers a wide selection of furniture pieces to create your desired outdoor oasis. They also provide a variety of finish options, allowing you to customize your furniture to complement your outdoor space perfectly.
6. Weather-Resistant Durability:
Outdoor furniture needs to withstand the elements, and Lloyd Flanders understands this well. Their furniture is crafted to resist fading, cracking, and peeling, ensuring that it remains durable and beautiful for years to come. They use specially formulated materials that can withstand sun exposure, rain, and even saltwater, making their furniture suitable for any climate or location.
7. Easy Maintenance:
One of the challenges of outdoor furniture is the maintenance it requires. However, with Lloyd Flanders, you can enjoy your furniture with minimal upkeep. Their furniture is designed to be easily cleaned, and most stains can be removed with mild soap and water. This makes it convenient for homeowners who want to spend less time maintaining their outdoor furniture and more time enjoying it.
Conclusion:
Lloyd Flanders has become synonymous with quality, style, and comfort in the outdoor furniture industry. With their commitment to craftsmanship, timeless designs, and unmatched comfort, they have consistently delivered outdoor furniture that exceeds expectations. Whether you're looking to create a cozy patio, a luxurious poolside retreat, or a spacious outdoor dining area, Lloyd Flanders offers the perfect furniture pieces to elevate your outdoor living space to new heights. So, invest in Lloyd Flanders furniture and transform your outdoor area into a haven of relaxation and style.
Got Questions? Let Us Help!
Since 1979, Rattan Wicker & Cane has been a customer oriented family-owned and -operated business in Venice, Florida. We have a large selection of quality outdoor and indoor furniture. Specializing in high quality rattan with wicker, we also offer fine upholstery and furniture. Rattan Wicker & Cane was voted Best of Venice for indoor and patio furniture. Contact us or come in today to check out our hospitality quality outdoor furniture and lots of interesting accessories for your home! Our customers are our top priority!
Categorised in: Lloyd Flanders
This post was written by admin