August 1, 2023 3:43 pm
Leave your thoughts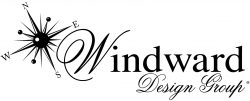 In today's fast-paced world, finding moments of tranquility and relaxation has become essential for our overall well-being. One way to achieve this is by creating an oasis of luxury in our outdoor spaces. Windward Design International, a trailblazer in the realm of outdoor furniture and design, has taken the concept of outdoor living to new heights with its exquisite collections. In this blog post, we delve into the art of luxury outdoor living as exemplified by Windward Design International's offerings.
Unveiling the Essence of Luxury Outdoor Living
Luxury outdoor living is more than just furnishing a patio or a deck; it's about curating an experience that seamlessly blends comfort, aesthetics, and functionality. It's a symphony of nature and design that elevates relaxation to an art form. Windward Design International understands this essence and has crafted collections that transform outdoor spaces into personal sanctuaries.
Designing for Comfort
At the heart of any luxurious outdoor space is comfort. Windward Design International has mastered the art of creating furniture pieces that invite you to unwind in style. From plush cushioning that cradles you in comfort to ergonomic designs that support your body, every piece is meticulously crafted to provide a haven of relaxation.
Elevating Aesthetics
Luxury is often associated with beauty, and Windward Design International's collections are a testament to that notion. The furniture pieces are not just functional; they're also works of art that harmonize with the natural surroundings. The designs draw inspiration from the organic world, featuring graceful lines and intricate details that mirror the elegance of nature.
Craftsmanship Beyond Compare
Craftsmanship is the cornerstone of enduring luxury. Windward Design International's commitment to unparalleled quality is evident in every meticulously crafted piece. Each item is a blend of expert artisanship and durable materials, ensuring that your outdoor haven remains as stunning as the day it was acquired, even when exposed to the elements.
Seamless Indoor-Outdoor Living
Luxury outdoor living is about erasing the boundaries between indoor and outdoor spaces. Windward Design International's collections facilitate a seamless transition from the interior to the exterior, creating a sense of continuity and unity. This concept allows you to enjoy the beauty of nature without sacrificing the comforts of indoor living.
Personalization
Your outdoor space is an extension of your personal style, and Windward Design International embraces this notion. The collections offer a plethora of customization options, allowing you to curate an outdoor sanctuary that reflects your individuality. From choosing fabrics that resonate with your aesthetic to selecting pieces that align with your outdoor activities, personalization is key to achieving the pinnacle of luxury outdoor living.
Durability in Style
Luxury outdoor living should not be compromised by the whims of weather. Windward Design International's commitment to durability ensures that your outdoor pieces remain resilient in the face of various environmental factors. The materials used are not only exquisite but also engineered to withstand the challenges posed by the outdoors, ensuring your investment endures for years to come.
Creating Memories
Outdoor spaces are not just for solitary relaxation; they're also venues for creating lasting memories with friends and loved ones. Windward Design International's collections are designed with outdoor entertaining in mind. From elegantly spacious dining sets to cozy lounging ensembles, these pieces set the stage for unforgettable gatherings under the open sky.
Sustainability and Responsibility
True luxury goes beyond aesthetics and comfort; it encompasses responsibility towards the environment. Windward Design International recognizes the significance of sustainability and integrates eco-friendly practices into its design and manufacturing processes. By choosing their collections, you're not only embracing luxury but also contributing to a greener future.
Investment in Well-being
In a world that often feels rushed and stressful, luxury outdoor living becomes an investment in your well-being. Windward Design International's collections provide a retreat from the daily hustle, inviting you to bask in the serenity of nature. The experience of unwinding in a beautifully designed outdoor space uplifts the spirit and rejuvenates the mind.
Conclusion
The art of luxury outdoor living is a journey into the extraordinary—an exploration of comfort, beauty, and sophistication in the embrace of nature. Windward Design International's exquisite collections redefine outdoor spaces, transcending them into realms of elegance and tranquility. By choosing their pieces, you're not just investing in outdoor furniture; you're investing in a lifestyle that celebrates the finer things in life. Welcome to the world where outdoor living is an art, and luxury is a way of life.
Got Questions? Let Us Help!
Since 1979, Rattan Wicker & Cane has been a customer oriented family-owned and -operated business in Venice, Florida. We have a large selection of quality outdoor and indoor furniture. Specializing in high quality rattan with wicker, we also offer fine upholstery and furniture. Rattan Wicker & Cane was voted Best of Venice for indoor and patio furniture. Contact us or come in today to check out our hospitality quality outdoor furniture and lots of interesting accessories for your home! Our customers are our top priority!
Categorised in: Windward Design Group
This post was written by admin