October 15, 2023 6:14 pm
Leave your thoughts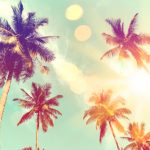 While many people associate the holiday season with snow, hot cocoa, and cozy nights by the fire, Floridians have a unique opportunity to celebrate the holidays in a sunny and warm setting. When it comes to getting your Florida home ready for the holiday season, there are some key considerations that differ from colder climates. In this blog post, we will discuss how you can prepare your Florida home for the holidays, creating a festive ambiance that complements the sunshine and tropical vibes.
1. Embrace the Outdoor Space:
One of the perks of celebrating the holidays in Florida is the ability to utilize your outdoor space. While other regions may have to bundle up indoors, you can take advantage of the pleasant weather and enjoy outdoor decorations and activities. Consider decorating your front yard with twinkling lights, wreaths, and palm tree embellishments. Hang a festive banner or flag outside your porch and incorporate tropical plants into your outdoor decor. By embracing your outdoor space, you can enhance the holiday spirit and create a welcoming atmosphere for guests.
2. Incorporate Coastal Elements:
Given Florida's proximity to the coast, why not infuse some coastal elements into your holiday decorations? Combine traditional holiday decor with seashells, starfish, and sand dollars. Hang a wreath made of seashells on your front door or create centerpieces using coastal-themed ornaments. This unique blend of holiday and coastal elements will bring a distinctive flair to your Florida home, showcasing your location and allowing you to celebrate the season in your own style.
3. Opt for Light and Bright Decor:
While some may associate the holiday season with rich and warm colors, in Florida, it can be refreshing to lean towards lighter and brighter decor. Utilize a color scheme that incorporates whites, pastels, and vibrant pops of color. Choose ornaments, ribbons, and linens that reflect the sunny and vibrant atmosphere of the state. From aqua blue to coral pink, these colors will add a festive touch to your home while maintaining a Florida aesthetic.
4. Create a Tropical Christmas Tree:
When it comes to Christmas trees, consider creating a tropical-themed masterpiece. Instead of traditional ornaments, adorn your tree with seashells, starfish, and miniature beach-related trinkets. Hang colorful lights and incorporate tropical foliage such as palm leaves or faux tropical flowers. This unique twist adds a Floridian touch to your holiday decor, making your tree a true standout.
5. Indoor and Outdoor Lighting:
In Florida, where the sun shines bright even during the holiday season, outdoor lighting can be as important as indoor lighting. Consider stringing lights throughout your outdoor space, illuminating trees, bushes, and architectural features. For indoor lighting, opt for soft and warm lights to create a cozy atmosphere. Use twinkle lights to decorate indoor plants or wrap them around banisters and mantels. The combination of indoor and outdoor lighting will amplify the holiday spirit while taking advantage of Florida's natural beauty.
6. Decorate your Patio or Lanai:
If you have a patio or lanai, take advantage of this space for holiday decor and celebrations. Set up a festive outdoor dining area with a tablecloth featuring holiday patterns and colors. Hang string lights or lanterns to create a cozy ambiance for evening gatherings. Remember to incorporate comfortable seating with festive pillows and cushions. By utilizing your patio or lanai, you can extend your living space and enjoy the holiday season outdoors while taking advantage of Florida's mild climate.
7. Showcase Seasonal Florida Treats:
When it comes to holiday entertaining in Florida, consider showcasing seasonal treats unique to the state. Fill bowls with citrus fruits like oranges, lemons, and grapefruits, adding a touch of color and fragrance to your home. Offer key lime pie or coconut-flavored desserts alongside traditional holiday treats. Your guests will appreciate the local flair and the chance to experience Florida's culinary delights.
Summary
Getting your Florida home ready for the holiday season involves embracing the outdoor space, incorporating coastal elements, opting for light and bright decor, creating tropical-themed Christmas trees, and utilizing indoor and outdoor lighting. Additionally, decorating your patio or lanai and showcasing seasonal Florida treats can enhance the festive ambiance unique to the state. By following these tips, you can celebrate the holidays in style, combining the sunny Florida weather with joyful traditions and creating a memorable experience for yourself, your family, and your guests.
Got Questions? Let Us Help!
Since 1979, Rattan Wicker & Cane has been a customer oriented family-owned and -operated business in Venice, Florida. We have a large selection of quality outdoor and indoor furniture. Specializing in high quality rattan with wicker, we also offer fine upholstery and furniture. Rattan Wicker & Cane was voted Best of Venice for indoor and patio furniture. Contact us or come in today to check out our hospitality quality outdoor furniture and lots of interesting accessories for your home! Our customers are our top priority!
Categorised in: Home Design
This post was written by admin